Kim Clarke
(President)
kimclarke99@gmail.com
Bertha Hope
(Vice President)
berthahope@gmail.com
Carol Sudhalter
(Treas)
Kevin Clark
(Secy)

Like us @ Facebook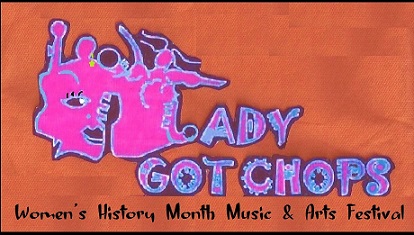 Greetings and welcome all. For our 21st Anniversary 2023 we are in the process of
securing venues to promote the music of our Living Jazz Legend,educator,composer,pianist
Bertha Hope, the centennial of her husband the late great Bebop pianist composer Elmo Hope and
the promotion of WOMEN IN THE ARTS and Sciences in general.Please join us!

In celebration of the 20th Annual Festival LADY GOT CHOPS Women's History Month Music
And Arts Festival Inc.has sponsored 4 scholarships for High School Girls; one in honor of
Professor Barry HarrisThe Keeper of the Bebop Flame and the other 3
Lillithe Meyers the owner of the Jazz Spot:
the birthplace of the LADY GOT CHOPS Women's Jazz Festival.